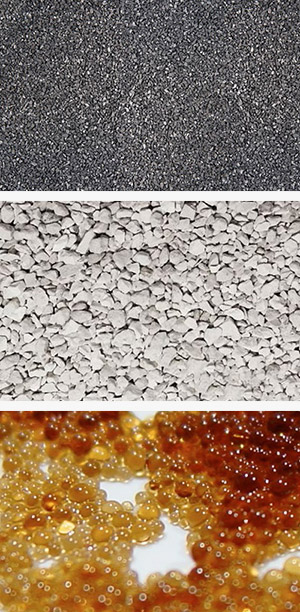 Clean Harbors stocks over 500,000 lbs of specialty media, at our 3 locations in Michigan and New Jersey. These products include activated carbons, clays, resins and other specialty media which are used to treat a long list of contaminants found in water and air, including:
Volatile Organic Compounds (VOCs)
Semi-Volatile Organic Compounds (SVOCs)
Per- and Polyfluoroalkyl Substances (PFAS)
Inorganics
Metals such as: Chromium, Arsenic, Mercury, Zinc, Copper, Lead, Cesium, Calcium, Magnesium, and Iron.
Oil and Grease
Non-Aqueous Phase Liquids (NAPLs)
Suspended Solids
Different Types of Specialty Media we stock include:
Coconut Shell Virgin Activated Carbon – Liquid and
Vapor Phase
Coal Based Virgin Activated Carbon – Liquid and Vapor Phase
Re-Activated Carbon
Acid Impregnated Carbon
Organo Clay
Activated Alumina
Ion Exchange Resins
Anthracite
---
For inquiries regarding Specialty Media Sales, please contact us at (989) 875-6500 (Michigan offices), (231) 357-9033 (New Jersey office).